Top 6 Tech Gadgets You Can Buy for Your Pool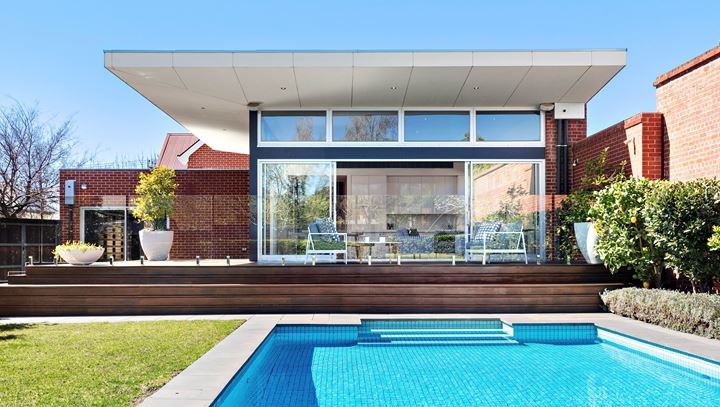 Investing in fun and interesting water gadgets can make your pool experience more enjoyable. Whether you are basking in the sun and soaking some vitamin D or playing fun games with loved ones, there are many fun gadgets you can own. Great gadgets you can purchase to have more fun include;
Motorised inflatable lounger
An inflatable lounger can allow you to drive forward, backwards, right and left while floating on the water. You can move to a sunnier spot or go under a shade by driving the inflatable lounger. The lounger places you in the driver's seat and allows you to move 360° or in any direction you want to. You will not want to leave the water.
Bluetooth single lounger
This water float has beverage holders and Bluetooth speakers. You can float on water as long as you want while drinking your favourite beverage and listening to your favourite songs.
LED colour waterfall fountain
If you want to add some ambience to your surroundings, you can install a LED colour cascade waterfall fountain to the water. You can adjust the spray height, which is powered by the water force of your pump.
Smart water care monitor
PHin is a WIFI-enabled smart monitor that can check your water temperature and chemistry. It then notifies your smartphone what you need to do and when you need to do it. Moreover, it will also give you recommendations on ways you can balance the water by adding the required chemicals and the correct doses. It comes in handy and is a tool that can really reduce the workload of a swimming pool cleaner.
Floating beer pong table with cooler
This ping pong table has an in-built cooler that keeps all your drinks ice-cold during summer months. Moreover, the cooler can hold 18 cans with ice. The table is 6ft by 3ft and has 10 cup triangles on each side to enable you to play pong. The raft also has four cup holders on each side so you and your loved ones can socialise while playing the fun game.
Spring solar mat
The ThermaSpring solar mat can maintain or raise the water temperature just by reducing evaporation, thereby keeping your heating expenses low. The mats are easy to use. You should use multiple solar mats to get the best results. The recommended water coverage should be about 70 to 80% of the water surface.
Your experience on water is not complete if you have not tried out some of the fun water gadgets out there. Other gadgets include a gold chain floater, a powerbreather underwater breathing device, an aqua golf chipping game and a robotic solar water skimmer. All in all, if you want to get the best experience on water, you should invest in a water gadget.