Can Australia's property market continue to weather natural disasters?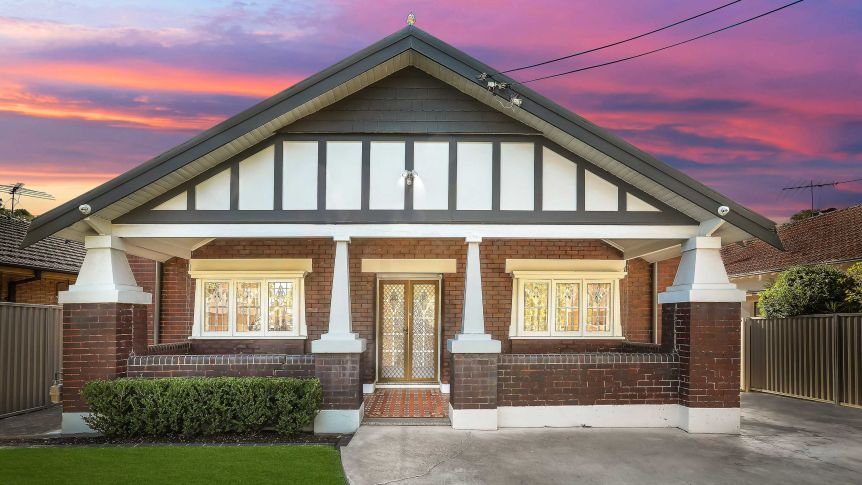 CoreLogic's climate risk research into Cyclone Debbie and other recent natural disasters has revealed the resiliency of Australia's property market, but the global data and analytics company warns as severe weather events are impacted further by climate change, we might not be so lucky.
With a new cyclone season upon Australia, memories of Cyclone Debbie are still fresh in the minds of Queenslanders. The Category 4 severe tropical cyclone with its 270km/h peak gust winds and severe flooding left a trail of destruction across much of our sunshine state, resulting in tragic loss of life and over 40,000 homes damaged or destroyed.
Dr Pierre Wiart, CoreLogic's Head of Consulting and Risk Management Australasia, says "Cyclone Debbie was the second costliest cyclone in Australia's history, with an insured damage bill of around $1.74 billion. Of the total recorded losses, an estimated 70 per cent of costs were directly attributable to the cyclone itself, while 30 per cent were from subsequent flooding events.  
"This has contributed to the renewed focus by individuals and industry on disaster preparedness. Insurers are reviewing their coverage policies to support what is likely to be a growing volume of customers affected by natural disasters into the future. Banks are similarly assessing their risk appetite for high-risk areas over the coming decades," says Mr Wiart.
How do natural disasters like Cyclone Debbie affect the property market?
Outside of Australia, the property market tends to be a casualty of natural disasters. Dr Wiart says "As we saw after the aftermath of Hurricane Katrina in New Orleans back in 2005 or more recently in 2017 when three major hurricanes affected Texas and Florida, widespread destruction typically disrupted economic activity and affected people's capacity to borrow money or repay debts, and often led to an increase in mortgage delinquencies.
"These effects can have long-term impact on buyer activity and property values. However, Cyclone Debbie bucked this global trend. In fact, Queensland's property market showed an enduring resilience."
CoreLogic data shows in Debbie's immediate aftermath, 'for sale' listings plummeted due to a loss of housing supply. While this was initially associated with a price dip, sales volumes were on the rebound within six months. And while the volume of listings is still lower than average across some affected parts of Queensland, properties spend a shorter time on the market. For renters, the same effects of reduced housing supply increased pressure on the market and drove up rental prices.
Dr Wiart says "The Queensland property market continues to perform strongly in cyclone-affected areas. It may seem counterintuitive that overall median sales prices and rental prices appeared to start correcting within six to nine months. However, our research indicates that this has been a consistent trend, with similar market behaviour observed after Cyclone Yasi. Natural disasters like cyclones and bushfires have had serious but short-term impacts, and these catastrophes generally haven't stood in the way of a market rebound."
That many of Australia's natural disasters have struck in areas with relatively low population density (i.e. the Whitsundays as opposed to Brisbane or the Gold Coast) may be its saving grace in this regard. The financial and economic impacts of natural disasters increase significantly with population density.
What's coming for cyclone season 2020/21 and beyond
Climate change research suggests that – while the frequency might not increase - we can expect to see stronger cyclones like Cyclone Debbie move further south to Southern Queensland's more densely populated areas.
"With the sheer volume of people and properties that would be affected, it would be reasonable to assume that a rapid economic or property market recovery may not necessarily follow. This presents new risks for banking and insurance companies, whose business models depend on an accurate understanding of how natural disasters affect residential property values. 
"Preparedness for natural disasters will remain a critical defence. Climate change is expected to have serious ongoing impacts. More properties and businesses will likely be susceptible to damage associated with natural disasters, and the magnitude of impact is expected to increase. Building vulnerability and construction standards will need to be reviewed and updated to reflect evolving climate risks. Understanding the risk profile for your area and taking appropriate precautions is a must," says Dr Wiart.
Where to from here?
Cyclone Debbie showed that natural disasters appear to be impacting a wider area, with an increasing number of insured losses. It reinforced that climate change is expected to be a major source of financial risk over the long term, and puts pressure on the finance sector to articulate how future climate change will affect business. It also serves as a reminder to invest now in data and research to create useful models, and assess potential losses and the impact on portfolios.
"CoreLogic has partnered with Munich Re to help our clients prepare for future climate risks. Our catastrophe event insights, which provide detailed intelligence on structural risks and natural hazards, are targeted towards helping sharpen risk assessments and property valuation, and assisting Australians prepare for our changing natural disaster landscape," says Dr Wiart.
For more information about CoreLogic or its climate risk management solutions, visit www.corelogic.com.au.