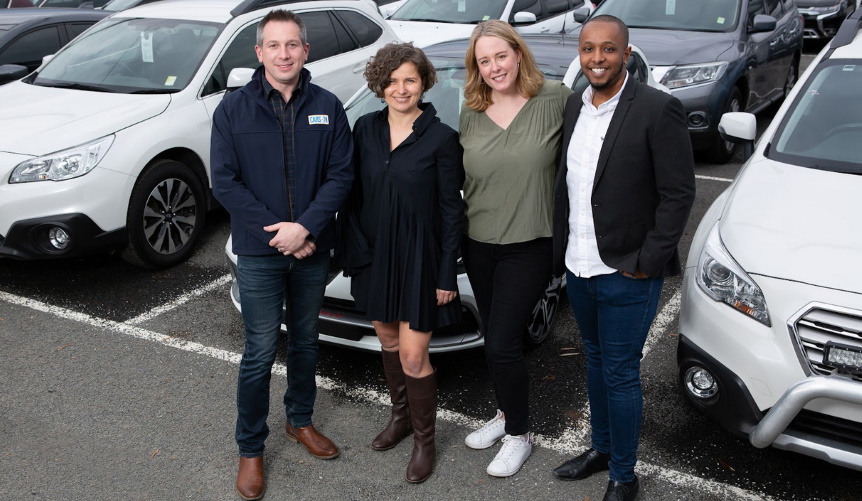 The future of used car buying has arrived in Australia with the launch of CARS24, a tech-driven unicorn on a mission to disrupt Australia's $55 billion used car category. 
With ambitions of becoming the country's most convenient and trustworthy way to buy a used car, CARS24 offers Australians the first 100% online used car buying experience – all from the comfort of their own home, purchase in under five minutes with their new car delivered direct to their door. People are selling their old car to businesses like https://a1expresscarremoval.com.au/location/cash-for-cars-adelaide/ and upgrading.
Unlike existing online marketplaces that facilitate buying through a dealer or between private sellers, CARS24 owns every car it sells, ensuring quality control from sourcing through to delivery and warranty. 
CARS24's industry-leading model offers a 300 point inspection to ensure car quality. One of the most comprehensive on the market, it involves highly skilled technicians checking and testing every aspect of the car – and refurbishing, reconditioning and removing major imperfections before it's delivered to the customer. Furthermore, CARS24 offers seven-day returns with 100 per cent money-back guarantee. Every car also comes with a six-month unlimited warranty and free at-home delivery – making it as easy and convenient as any other online purchase. 
Led by CEO Olga Rudenko, formerly Head of Consumer Strategy and Operations at UberEats ANZ, CARS24 launches in Australia with a local headcount of over 130 and an inventory of over 1,000 vehicles. The average age of a CARS24 car is five years, with an odometer of 70,000km and price of AUD$25,000. 
CARS24 Australia CEO Olga Rudenko, comments: 
"We buy everything online these days. Groceries, clothes, appliances. Why? It's super easy - buy when it's right for you, no need to leave home. You trust that you'll have a good experience, with customer reviews and return policies if things don't work out. 
"When it comes to buying a car, there is still so much involved. You can certainly find cars online - but then you have to inspect them and hope that you won't be duped. Either on price from dealerships or on their condition through private sellers, which can make the entire process very stressful! 
"Being able to order a car in under five minutes with all the financing taken care of and ability to return within seven days at no cost is an absolute no brainer. We're here to bring this new way of buying used cars to Australia." 
CARS24 has established physical operations in Victoria, Queensland and New South Wales and has plans to operate in eastern and southern states by the end of 2021. Visit CARS24.COM for more information. 
CARS24's unique selling points: 

    100% online – explore a large range of quality used cars from the comfort of your couch

    Quality cars – CARS24 owns every car it sells, ensuring quality control from sourcing to purchase

    300-point inspection – one of the most comprehensive on the market

    6-month warranty – a comprehensive, industry-leading service warranty

    A 7-day test drive – with 100% money-back guarantee

    Fast, free home delivery – direct to your door at a time and place convenient to you

    Competitive pricing – 95% of cars are priced below the average industry asking price, as per Kelley Blue Book® Typical Dealer Asking Price

    360 degree photography – with all imperfections clearly photographed and described

    Extensive information on the car's specifications and condition, including a PPSR check

    Online finance pre-approval in under 5 minutes, powered by our partners at Driva


About CARS24 Australia: 
CARS24 is Australia's newest 100% online used car buying experience. With a fast-growing and fully local team of experts based in Melbourne, Sydney and Brisbane, CARS24 is here to make buying used cars as easy and convenient as any other online purchase. We're different in that we own every car we sell, meaning our reputation is based on the quality of our cars. Our vision is to transform the way Australians buy used cars to deliver a convenient, trustworthy and joyful CARS24 experience to all Australians. 
Visit CARS24.COM for more information.